Brice la Glisse VS Maelstrom
Hi, I'm Brice!
The surfer friend of Ama, and XtreM fishing lover. I bring you the pictures of my holidays on the Maelstrom hotspot ... Rad! Must say we were a little bored since the Cataclysm. There was this monster wave that fell on Booty Bay, so cool to ride, although I ended hard flat on the bell of the city, but since then nothing.
Until my friend Krogar tells me about an awesome spot that Thrall and some shaman mates were setting up...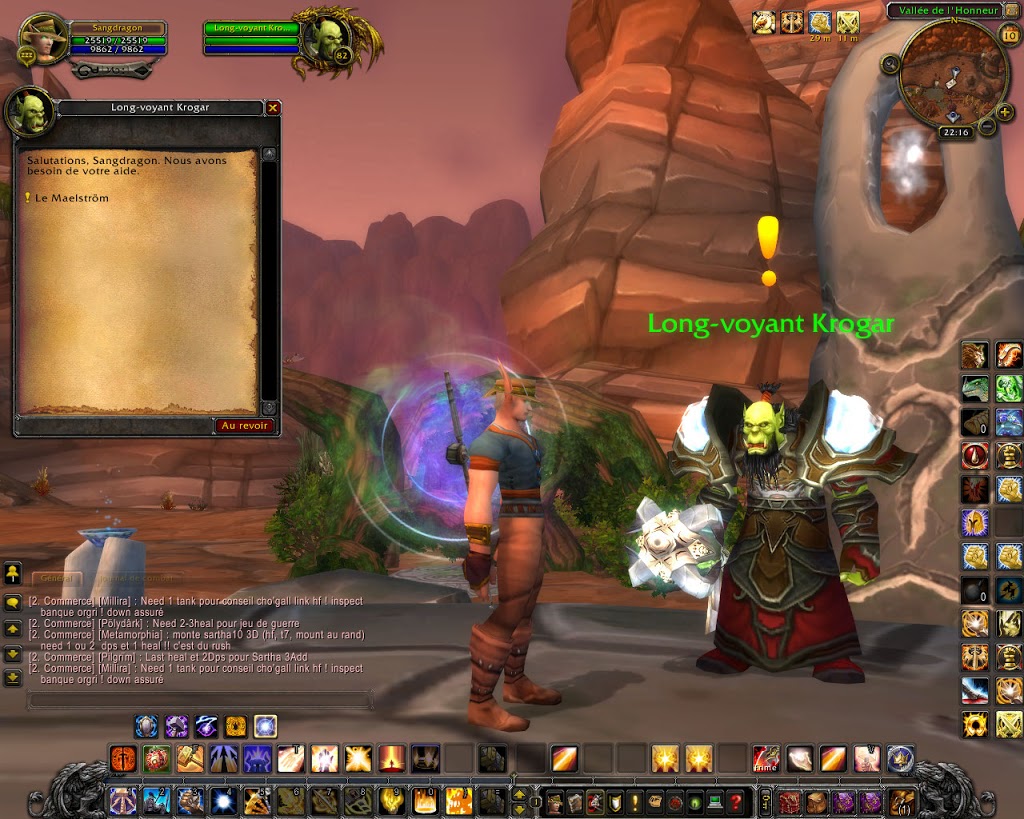 But the problem was the aspiration.
Indeed, the winds surrounding the spot tended to catch you and drag you directly to the center and woosh, towards deepholm, THE boring place that only rats library passionate by archeology could find nice. Very little for me!
So I needed weather information that I found at the goblin station.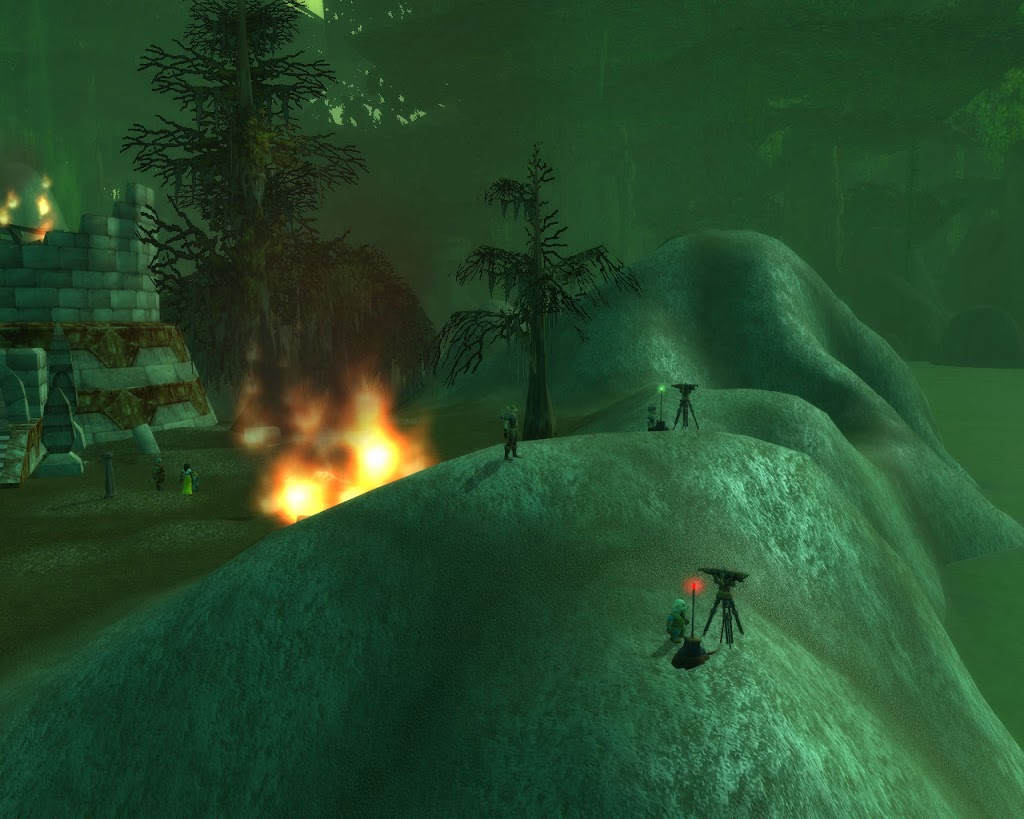 And a guy who could tip me on the ride, who would be both surfer, paraglider and extreme angler. I found this rasta at the top of the Twin Peaks, he gave me a parachute, an armored line and said: "Hola, go see the big Bonny, man, she will put you in orbit, it's powerful, no wind will be able to stop you! ... Hey pass it along man! "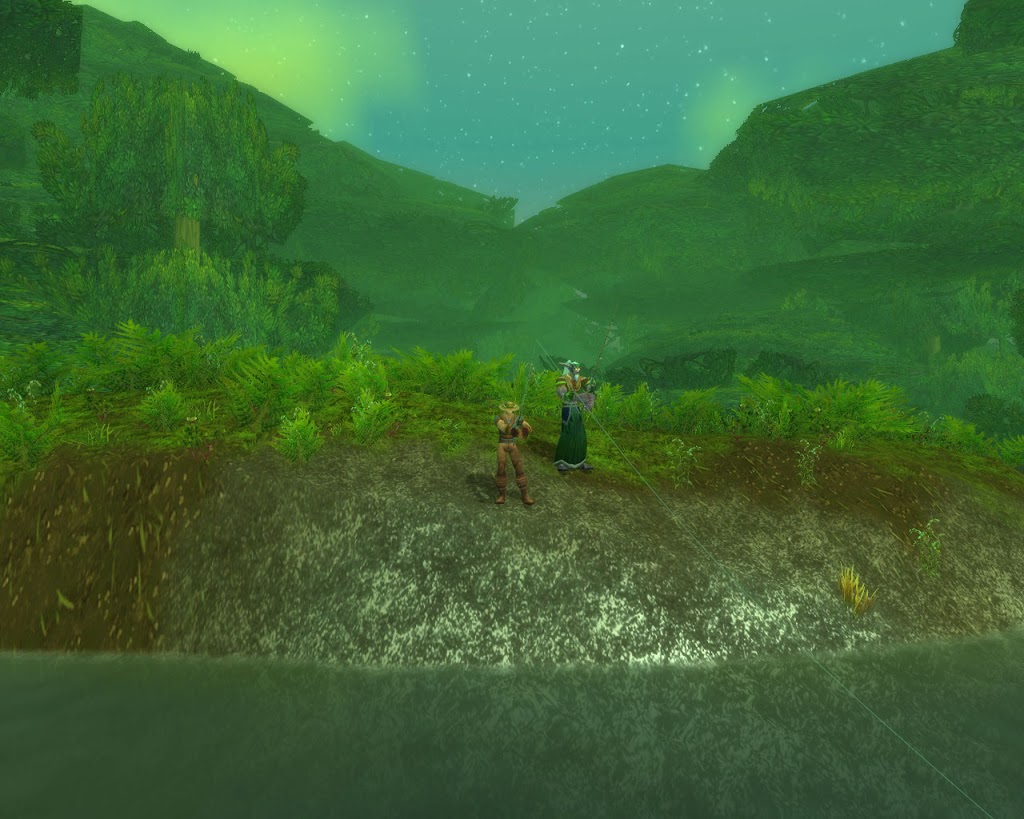 Must say that the big Bonny, she imposes ... Forearms like my thighs, a voice testosteronized by Gitanes Maïs, exactly what I needed. She was going to swing me through the headwinds, and if the thrust was strong enough, I will escape the attraction of the vortex and land like a flower on THE wave!
When this kind of chick gets you by the skin of the ass ... it always has a lot of effect!
Everything was ready, Bonny took a deep breath and swung me across the howling cyclone.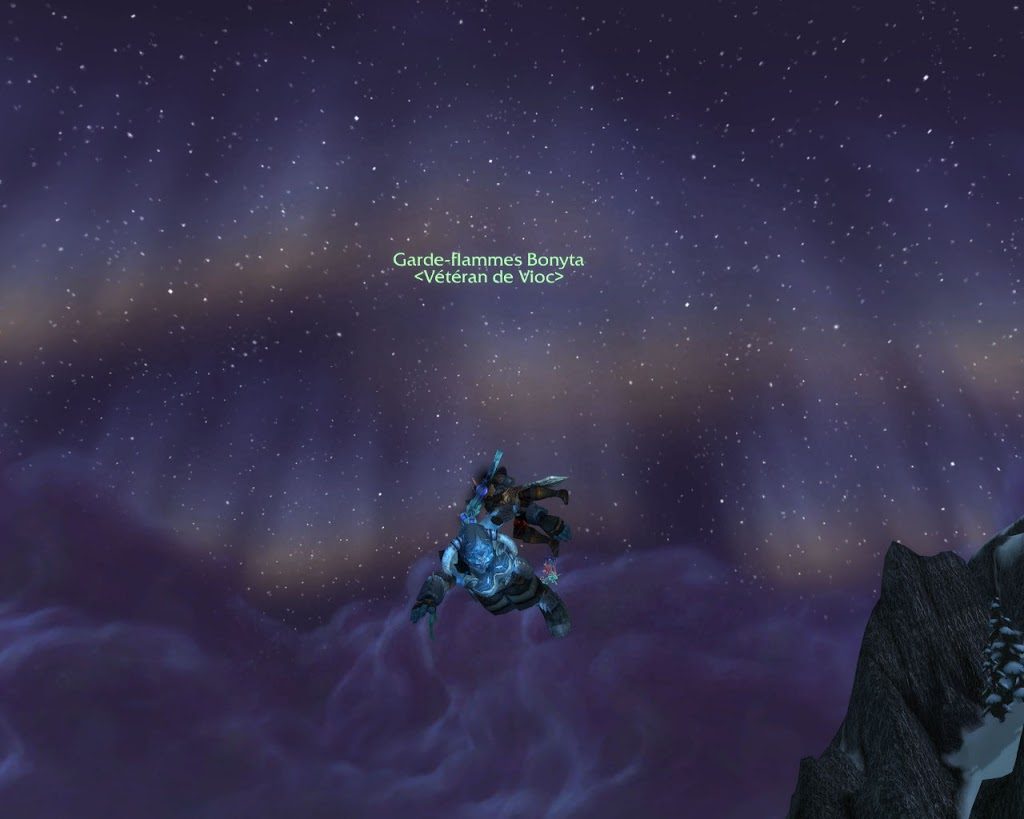 And there the little guys, I almost shit on me. So rad!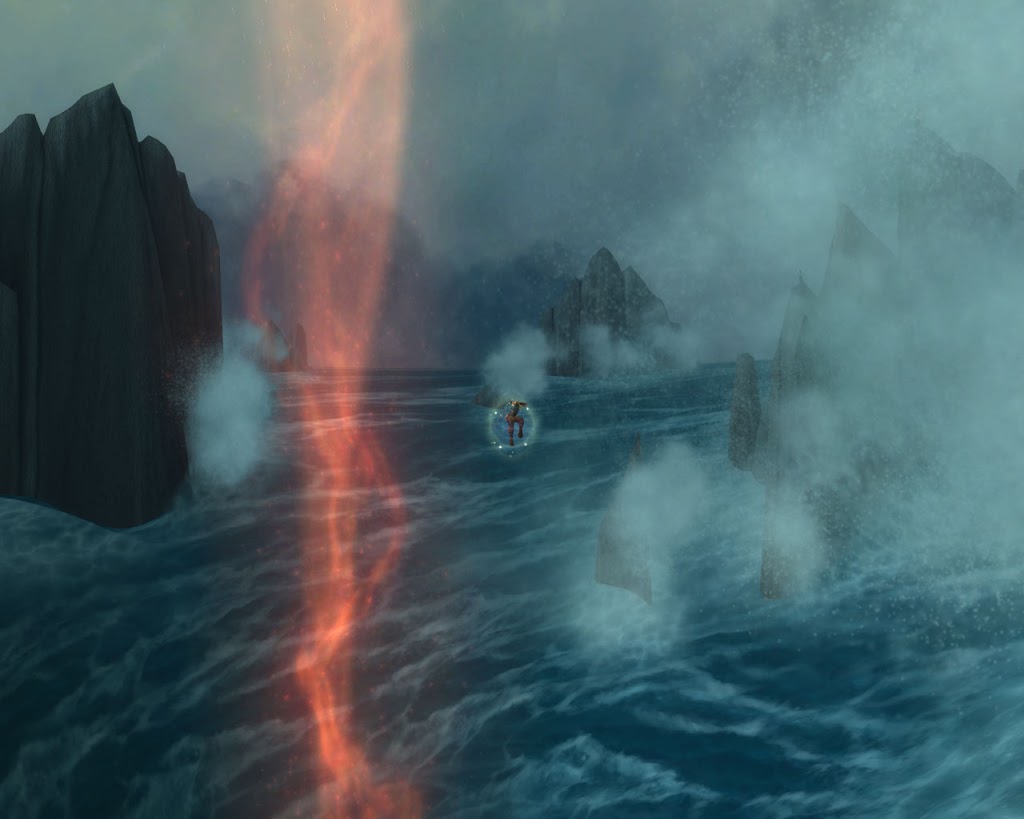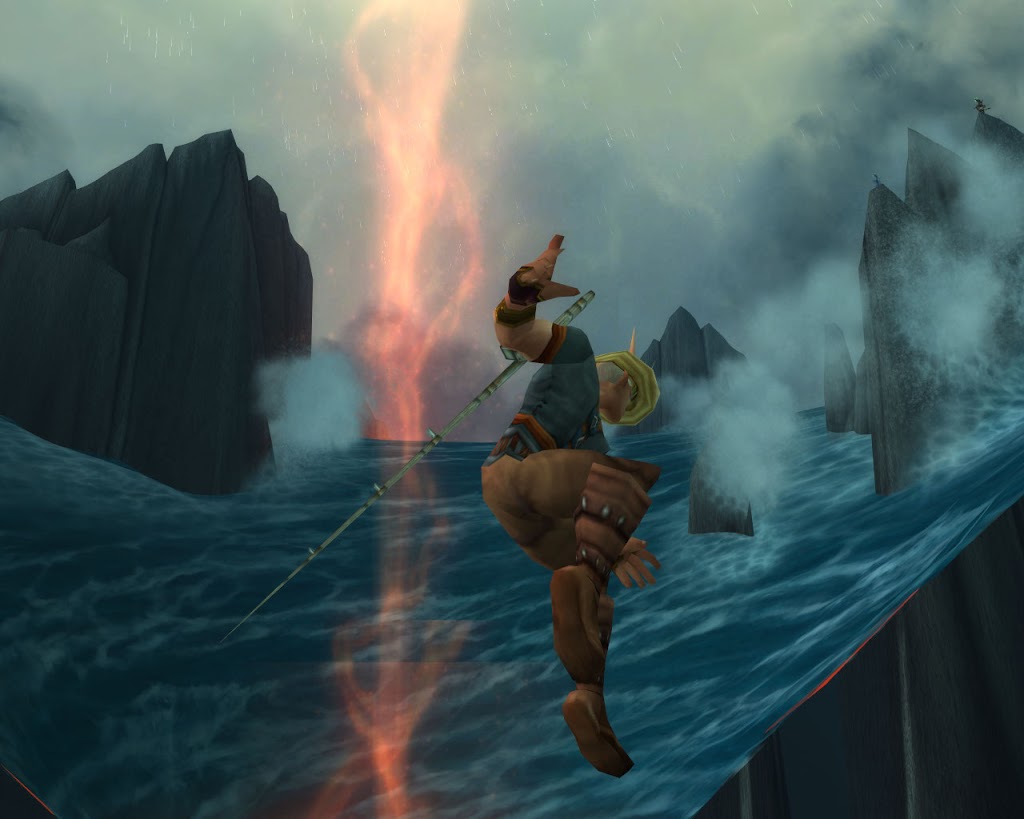 I passed the contrary winds like a bullet and ... I was there! All this for a few seconds of pure happiness ... but believe me, it's worth it! World of Beach Boys!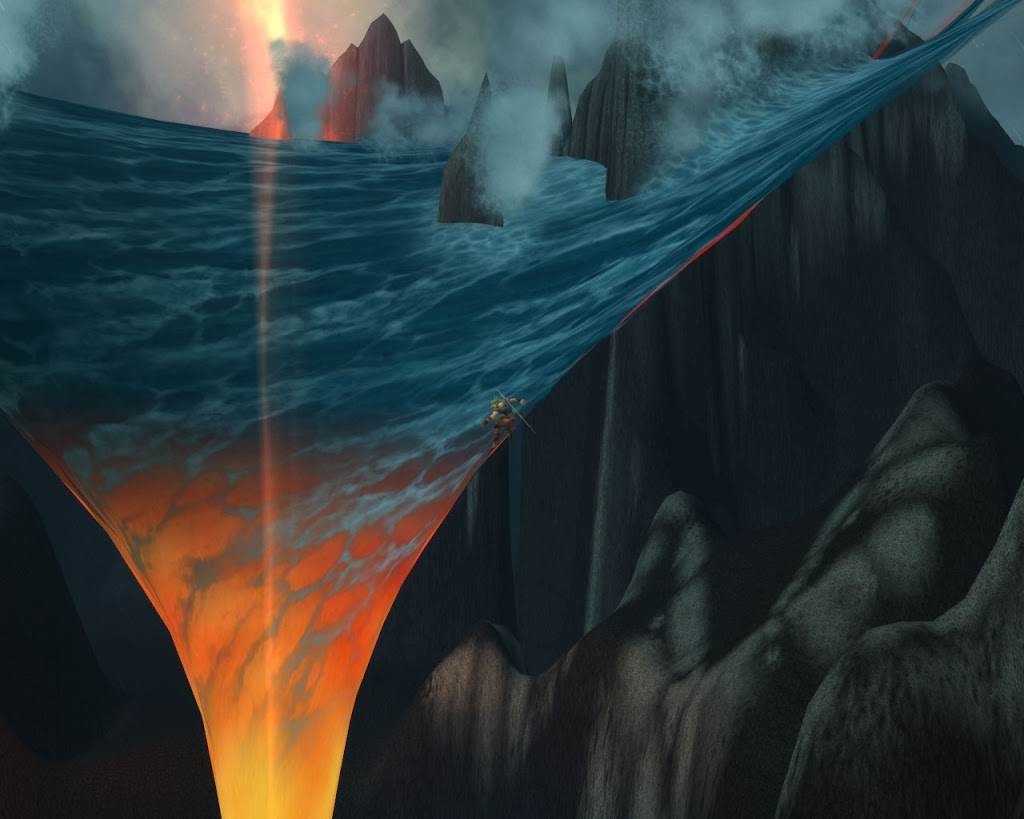 In short... awesome!
On the other way, below it's a bit of a total rip-off ... the desert, it's pretty, but to fish it's a little complicated.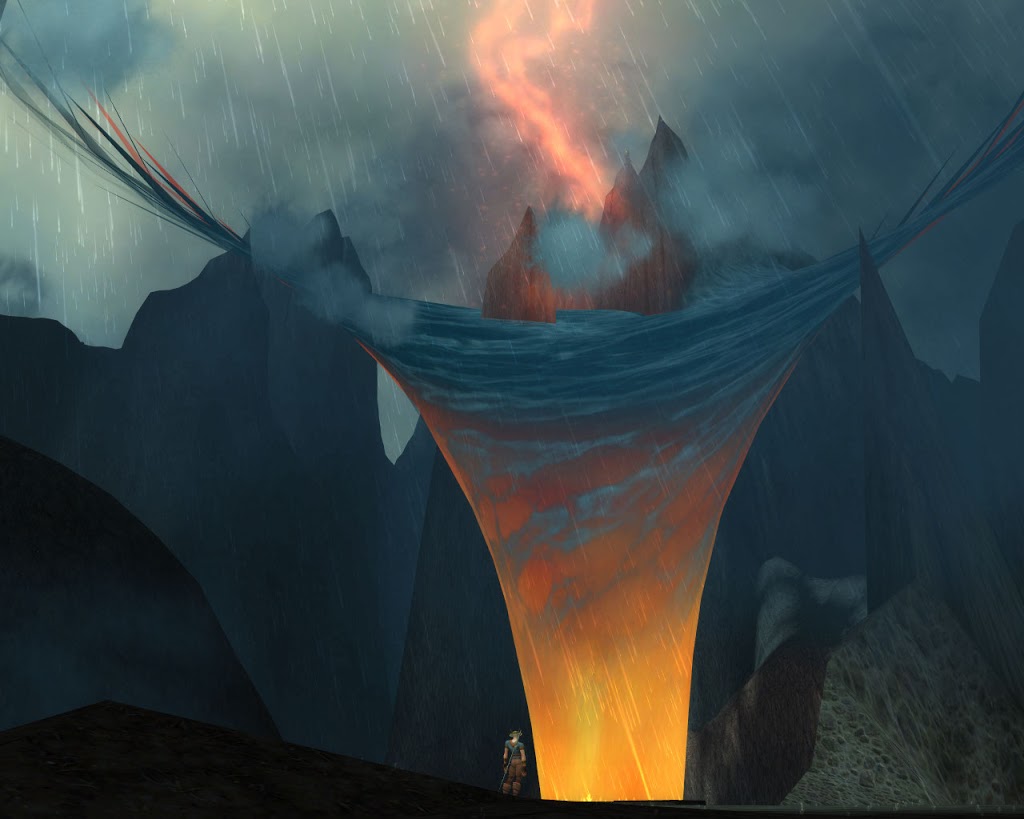 I found what seemed to be a fossil jaw of I do not know which monster... will have to talk to Ama about it..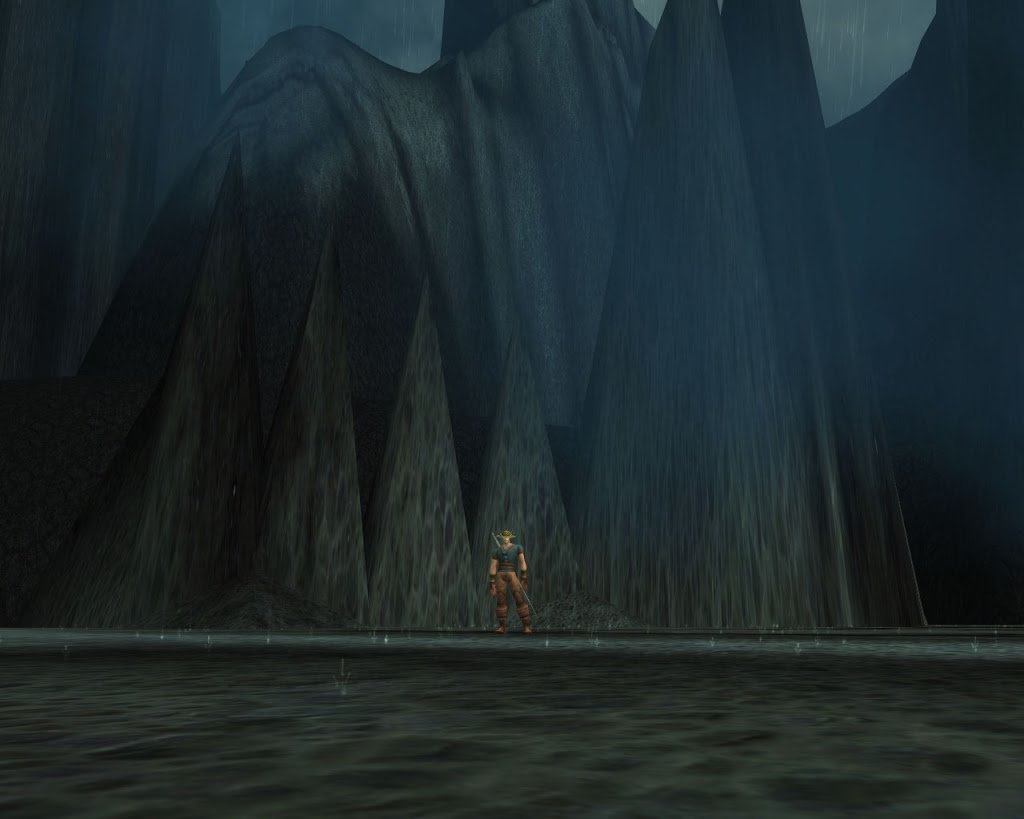 For fishing it was the big misery ...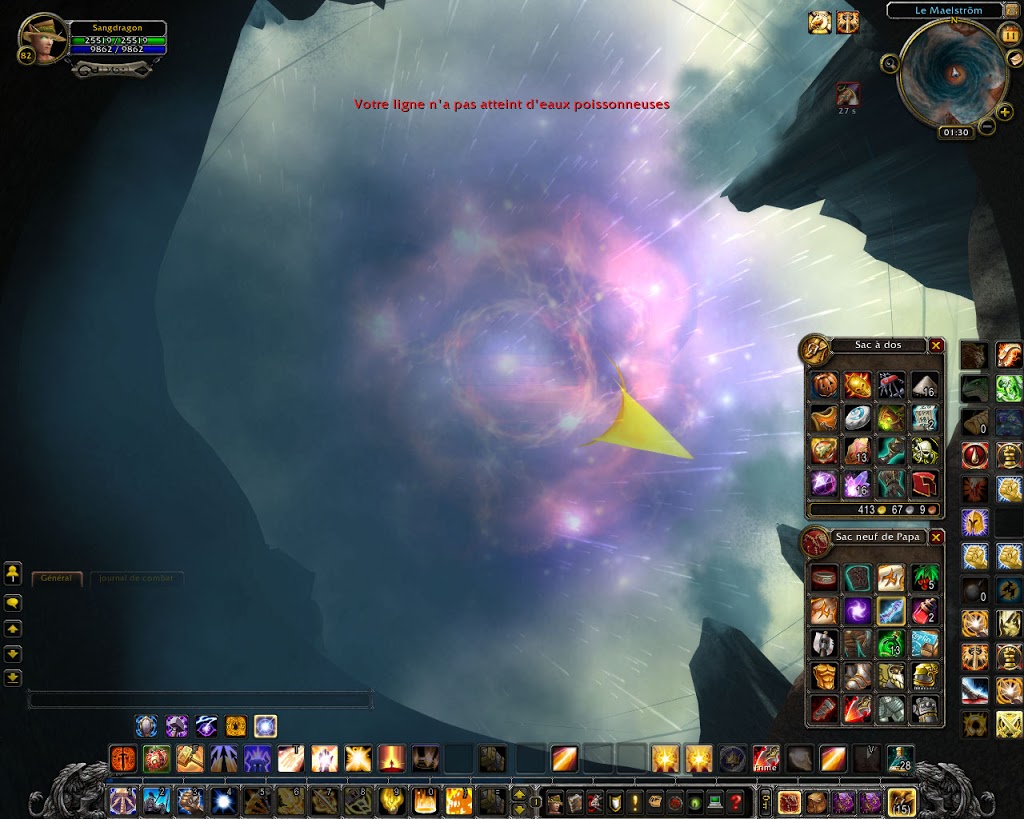 I have to admit, the sight is quite breathtaking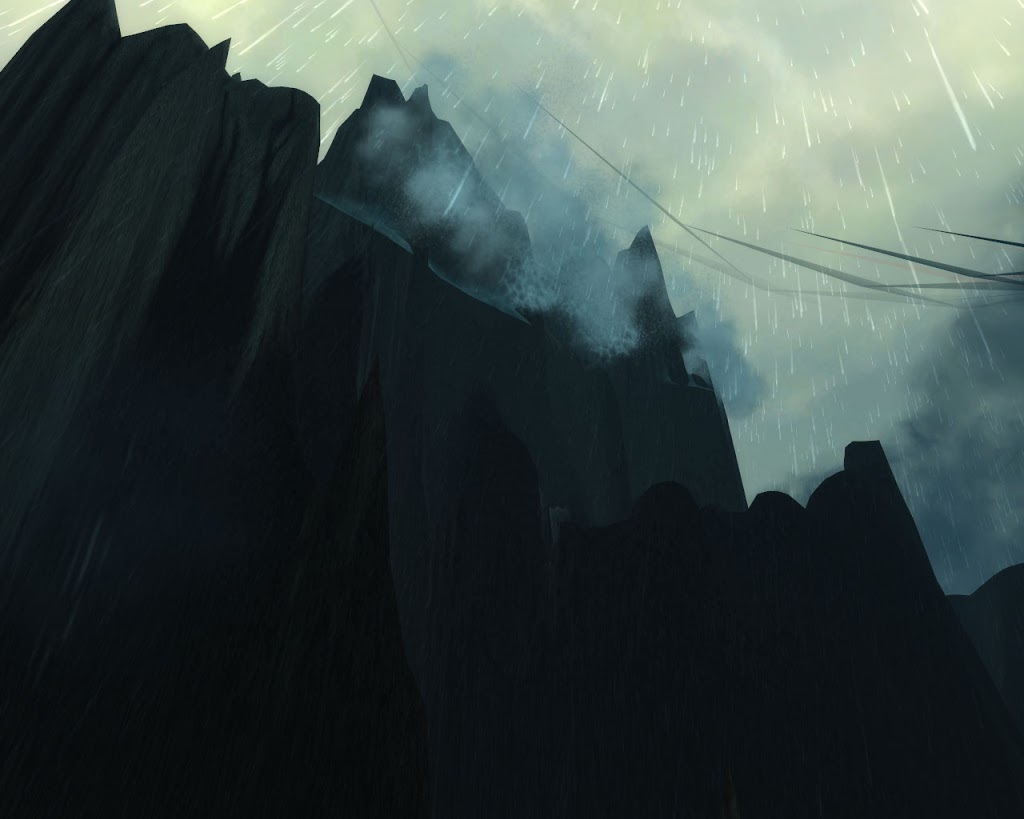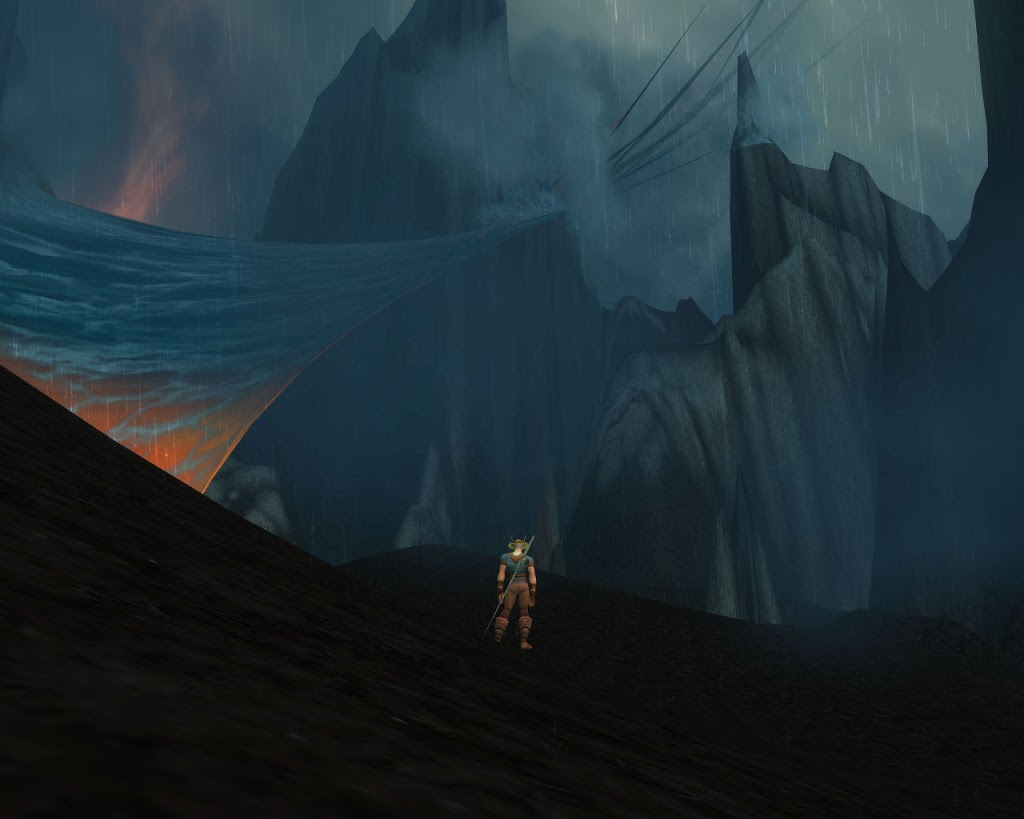 And the view under the vortex is awesome ... shame I did not bring my stuff with me!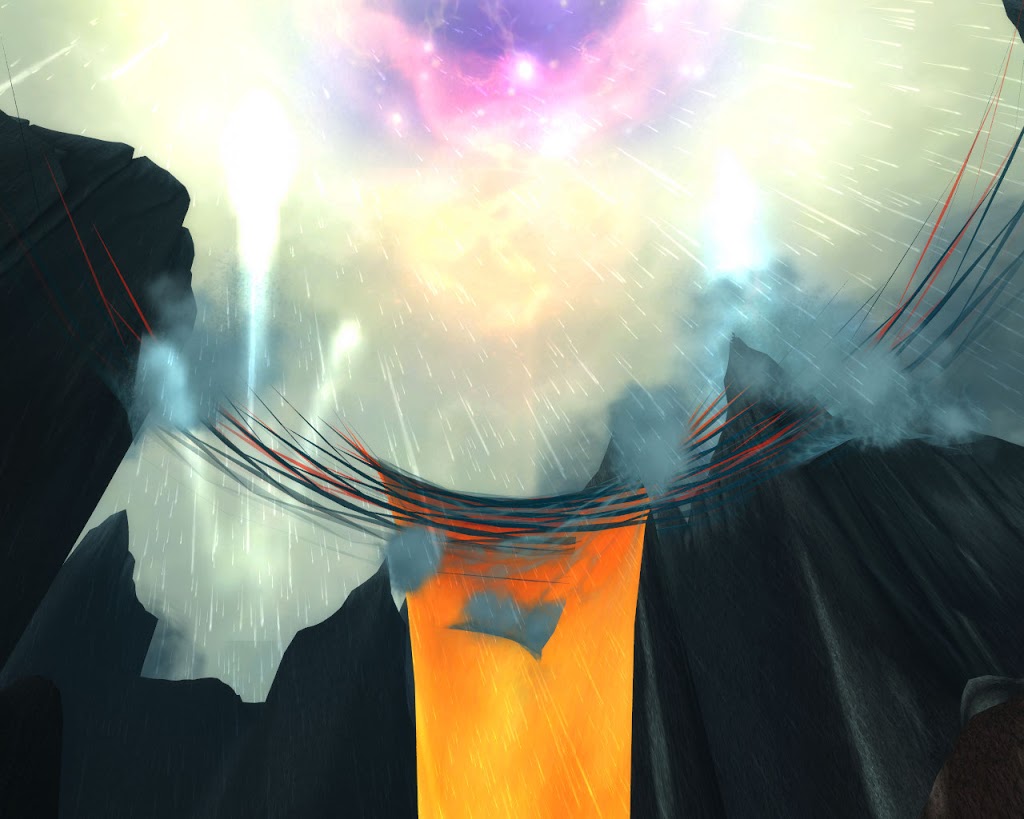 Whatever with the spray I would have had trouble lighting the joint.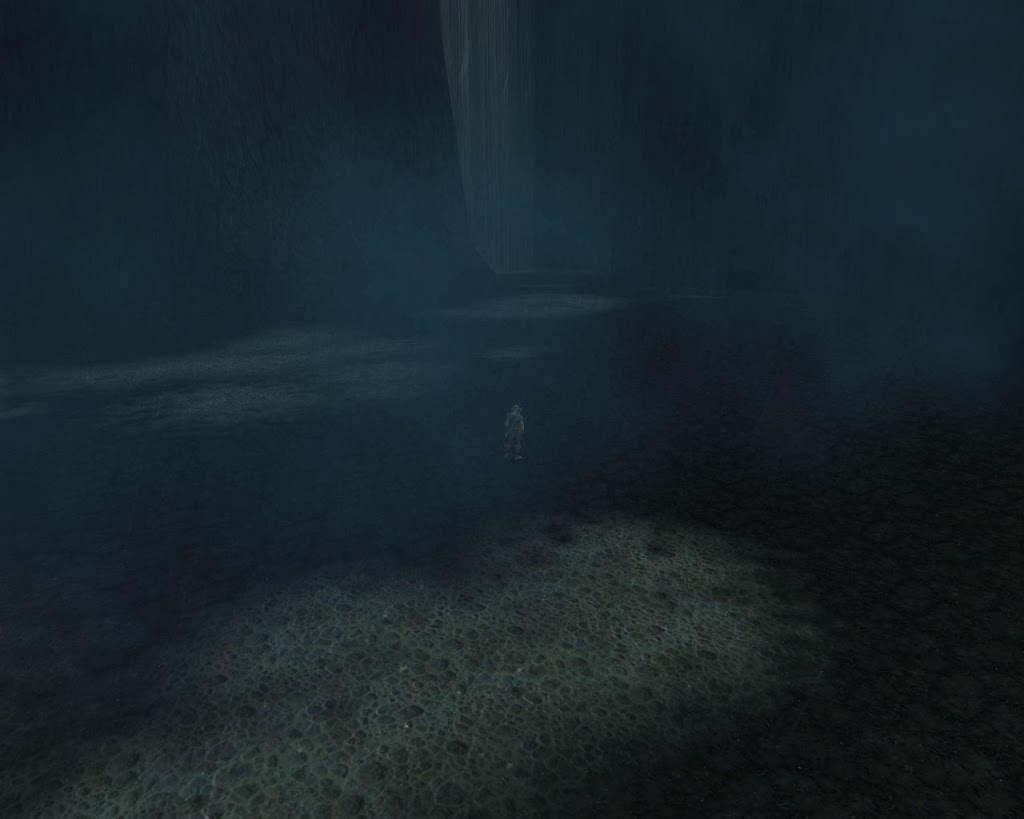 I couldn't do any fishing so instead I took a lot of pictures. I leave you with these few photos, I go to the Stonetalon Mountains, it seems that there are Zen monks making beer with mushrooms!